Last spring, it was announced that Michael Ellis (VP of Construction with Lehman-Roberts) was appointed as President of the Mississippi Asphalt Pavement Association (MAPA). This association serves as a hub to promote the asphalt industry by utilizing education, communication, and also environmental applications.
Needless to say, the last year has held many opportunities to engage the asphalt and paving industry at large, as well as care for the people and taxpayers these projects are being constructed for.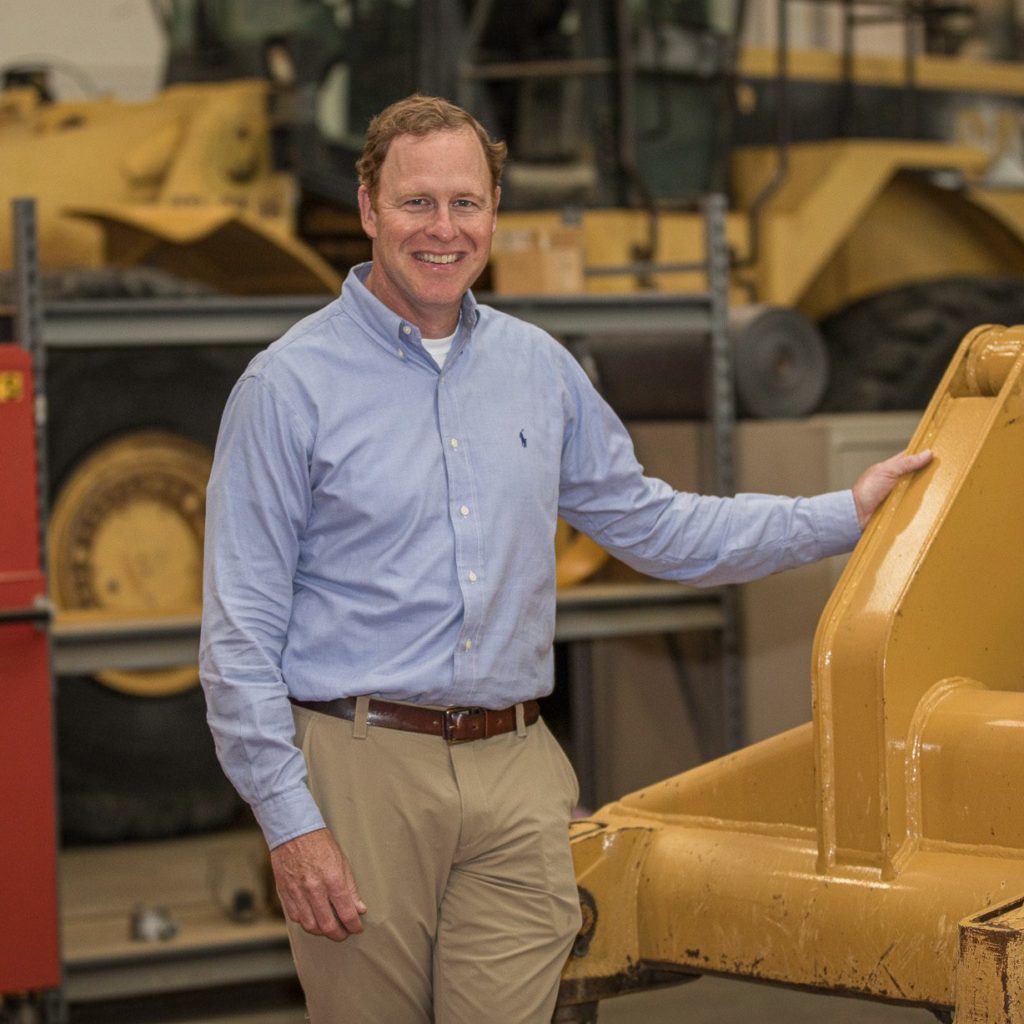 During his term, Michael served as the point person for a number of relationships within the association, including associate members, legislators, and more. His term lasted one year, with Michael passing the torch on to the next MAPA President, Lester Williams of Dickerson and Bowen at the spring 2023 convention. Michael will stay on the MAPA executive board for one more year and will later continue to serve on the board of directors.
What better way to summarize MAPA's achievements during this time than to hear from Michael firsthand? Read below as he reflects on what he learned.
WHAT WERE SOME OF THE CHALLENGES AND ACCOMPLISHMENTS MAPA FACED WITHIN THIS LAST YEAR?
"During that time, we were searching for an executive director for about 6 months – 4 months of which we had an interim director serving. Others and I stepped in and helped as much as we could. The accomplishment was that we as MAPA found and hired a great candidate who shows real promise – Colton Robison."
He went on to share more about the executive director's role, stating, "The efforts of the director are put towards lobbying. Other times, he's focusing on education and community engagement of our industry and asphalt. Colton is really the point person who will focus on promoting our industry in any way, shape, or form. The presidency is very similar in that they work towards the direction and goals that MAPA members see as important."
HOW WOULD YOU DESCRIBE YOUR TERM?
"I've had several people ask me about it and truthfully, I really enjoyed it. I got to be involved in the legislative process and some educational programming."
Michael also shared how this experience differed from his time of serving as a MAPA board member, "Instead of being a board member where you're influencing direction and ideas, the president is really involved in the legislation, educational events, and meeting people throughout the state to share our story. To me, that was a lot of fun. People see the finished product of the road but don't understand what all it takes to dig the aggregate and make the asphalt."
Michael closed with, "I had a fun time with it, and I wish I could do another term. The people I got to meet just reaffirms all of that for me. One thing I think is really cool about MAPA is that it is really a special, almost family-like group where anybody and everybody are willing to help in any way possible. It is really a unique organization that comes together to ask, 'How can we make this industry, our companies, and the people that work for us better?'"
DO YOU HAVE A FEW WORDS OF ENCOURAGEMENT FOR YOUR SUCCESSOR?
"I recently spoke with Lester, and I encouraged him that there were several things that we were not able to finish during my term, like new association by-laws, continuing to find ways for all associate members, vendors, and partners to be more actively involved, and also continuing to show the state of Mississippi that infrastructure is important for economic development and safety. And he really agreed that these were important, and our association will continue with these improvements. I also told Lester that I would help in any way that he needed me to serve the association."