Lehman-Roberts and sister company Memphis Stone & Gravel, a leader in the highway paving, construction, asphalt and aggregate industry, is thrilled to announce the appointment of Eric Allen to Director of Environmental, Health, and Safety.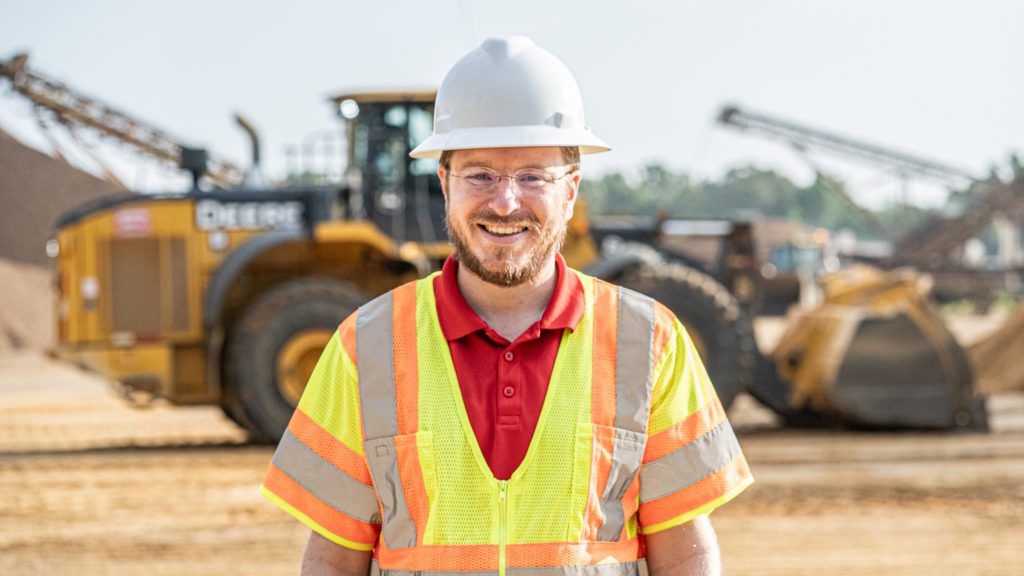 In this role, Eric will champion the continuous improvement of the family of companies' safety culture. Eric will play a key role in developing several initiatives and programs to drive safety excellence. In addition, he will aim to minimize on-the-job hazards by managing environmental compliance, monitoring, and reporting requirements.
"I am inspired and excited as we welcome Eric to our team. His extensive experience, deep knowledge, and relentless drive for improvement align seamlessly with our strength, dedication, and commitment to safety," said Jeremy Ramberg, Senior Vice President of Construction. "Our Live Safe, Work Safe journey is not a solo expedition but a collective endeavor. In Eric, we are not just gaining a team member but a collaborator, a comrade who will walk with us on this path of safety excellence."
Jeremy went on to add, "While we continue to advance our safety practices, Eric's leadership will contribute significantly to our culture of innovation and continuous improvement. As we embrace this new chapter in our organization's journey, I eagerly anticipate how Eric will contribute to our team."
Eric joins the team with an impressive background, having worked across multiple industries including specialty chemical manufacturing, electronics manufacturing, logistics, and aerospace. As a graduate of the University of Memphis, he is currently pursuing a master's degree in Occupational Safety and Health from Columbia Southern University.
He is currently a Certified Safety Professional (CSP) and Certified Hazardous Materials Manager (CHMM), two of the leading certifications in the environmental, health, and safety field. Eric is also a certified Construction Health and Safety Technician (CHST). Other accolades include Eric's participation on the local board of the American Society of Safety Professionals (ASSP), where he has held the positions of President, Vice President, Secretary and Delegate over the past decade.
In his free time, Eric is a D-licensed coach through the United States Soccer Federation (USSF) and actively coaches two teams for the Germantown Legends competitive soccer club. He enjoys spending time with his two boys, working in the yard, smoking all kinds of meat, and participating on his church's Feasting Team. Eric and his wife are also avid scuba divers and enjoy of all things outdoors.
Eric shared, "I am looking forward to partnering with our teams in the field to lower the risk of injury so that our employees can go home safe every day. I'm passionate about using my skills and background to help grow the already excellent culture and commitment that our team members exhibit. I look forward to walking with our organization to help communities where we live and work to thrive."